Saturday, April 7, 2012
12:00pm - ??
Hosted by
Lincoln Lagers
@
Misty's Downtown
/
Modern Monks Brewery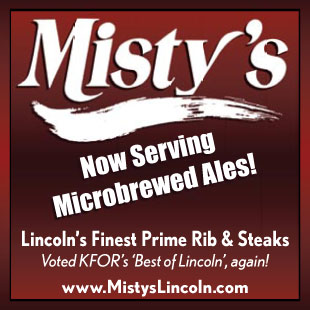 This is the event where the homebrew clubs from all over Nebraska meet up to compete for the coveted Cup.
Four BJCP categories have been chosen, as well as one open category "Best Damn Beer". Each club is allowed to submit a maximum of 2 entries per category.  Overall scoring for the categories is based on a point system.
1st place beers receives 3 points, 2nd place beers receives 2 points, and each 3rd place beers receives 1 point.
While the Best Damn Beer category does not progress to the Best Of Show round, it is used to decide who wins in case of a points-tie, as well as receiving the rare and super cool Rusty Capper traveling trophy.  This trophy will look great on any mantle.
The overall winner of BOS will receive the traveling Nebraska Shootout Cup.
 Category 11 — English Brown Ale
11A. Mild
11B. Southern English Brown
11C. Northern English Brown
 Category 14 — India Pale Ale (IPA)
14A. English IPA
14B. American IPA
14C. Imperial IPA
 Category 15 — German Wheat and Rye Beer
15A. Weizen/Weissbier
15B. Dunkelweizen
15C. Weizenbock
15D. Roggenbier (German Rye Beer)
 Category 18 — Belgian Strong Ale
18A. Belgian Blond Ale
18B. Belgian Dubbel
18C. Belgian Tripel
18D. Belgian Golden Strong Ale
18E. Belgian Dark Strong Ale
Remember that this is also a pot-luck, so bring your best dish to show off!
More info will be posted soon regarding when/where to turn in your entries. Get to brewing, guys!